I woke up this morning pretty angry.
Last night was a very rare occasion where neither one of us could either attend or watch the game. I can count on one hand how many times that has happened over our 7-8 years of existence but when we got the notification that we were heading into overtime with the Bulls our reaction was similar to this…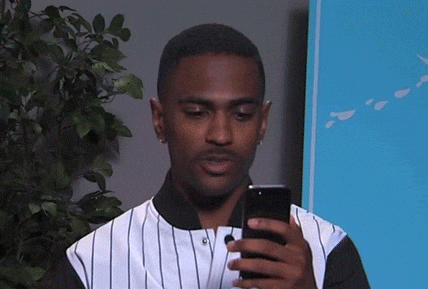 We have maintained for a long time that this team was just at times painfully mediocre with the potential to be above average. BUT when you can't muster up the effort to beat a team that is on a 10 game losing streak at home…. WE ARE BAD RIGHT NOW!!!
Fun Fact: We were the last team the Bulls beat before they started their 10 game losing streak AND since the beginning of the season the Bulls have won 4 games… the Hornets account for 2 of them. 
Many would say "But we were missing Cody, Frank, Lamb and Clifford"… NO. I refuse to let that be an excuse when we had our top 4 highest paid players on the court with our All-Star point guard. you win that game against the worst team in the league. You not only win it but by the time the 4th quarter rolls around we should have a comfortable enough lead that we get to showcase our rookie Monk to the home crowd and get him some needed playing time.
Rightfully so, Hornets fans showcased their anger and frustration with the franchise last night on social media. We mostly watched and listened and asked them a few questions. Here are some of the polls we asked on Twitter.
That's a telling stat right there. It's pretty Incredible that Kemba Walker is an All-Star BUT because of this team… he's not. Because of this team we have many that believe Kemba, The player who has done more for this franchise than any player in Hornets history, may have to be coughed up to start over.
The $72,000,000 man. I mean… Who in the league would even touch that contract with him? Even if we wanted to, who would we have to package with him to make it  even remotely digestible for another team? Dwight? the one sliver of hope we've had this season. Marvin? He hasn't done anything since the Miami Heat playoff series. MKG? Monk? Now that would hurt. Let's not even talk about it.
AHH the great debate. The process. Do we/you trust it? I mean haven't we waited long enough in "NBA Purgutaory" (copyrighted BBTB 2015)? Haven't we as a fan base done our time? 16 years and counting since we've won a playoff series. It took 14 to get a single playoff win. And would you even trust a franchise that has drafted MKG, Cody and Frank? But what is another 3, 4, 5 years of waiting to a Hornets fan?
Who's fault is this?
And the peasants look past the soldiers and slowly lift their heads up to look at the nobles and king in the castle.
Let's be honest. This franchise has done nothing for what looks like its going to be 14 seasons now. We've had 6 coaches in the past 10 years. The fan base threw them a raft with the rebrand begging the them to show life and things are beginning to feel all too familiar again. The rebrand was never meant to be the "fix". It was meant to be a second chance to get things right. This may be shocking to some of you but this stint has been around for just about the same amount of time as the original Charlotte Hornets franchise.
Now I'm a visual guy so let's take a look at the progress reports lined up.
| | | | |
| --- | --- | --- | --- |
| 1988-89 | 20-62 | 2004-05 | 18-64 |
| 1989-90 | 19-63 | 2005-06 | 26-56 |
| 1990-91 | 26-56 | 2006-07 | 33-49 |
| 1991-92 | 31-51 | 2007-08 | 32-50 |
| 1992-93 | 44-38  E. Conf. Semis | 2008-09 | 35-47 |
| 1993-94 | 41-41 | 2009-10 | 44-38  E. Conf. 1st Rnd |
| 1994-95 | 50-32  E. Conf. 1st Rnd | 2010-11 | 34-48 |
| 1995-96 | 41-41 | 2011-12 | 7-59 |
| 1996-97 | 54-28  E. Conf. 1st Rnd. | 2012-13 | 21-61 |
| 1997-98 | 51-31  E. Conf. Semis | 2013-14 | 43-39  E. Conf. 1st Rnd. |
| 1998-99 | 26-24 | 2014-15 | 33-49 |
| 1999-00 | 49-33  E. Conf. 1st Rnd. | 2015-16 | 48-34  E. Conf. 1st Rnd. |
| 2000-01 | 46-36  E. Conf. Semis | 2016-17 | 36-46 |
| 2001-02 | 44-38  E. Conf. Semis | 2017-18 | ? |
Around the 6th season the Original Hornets had established themselves, besides the 1998-99 lockout season, as a consistent mid-40 win team that you could occasionally expect to break 50 on a good year. Consistent isn't even a word I like using in the same sentence as the "Take 2".
Now I know it's not exactly fair to compare the 2 of them but it is more or less showing what can be done in 14 season and what we have done in 14 seasons.
This is the result, in our humble opinion, of complacency. As a fan base we've knocked the hornets nest before and forced, what felt like kicking and screaming, this organization into giving back our name. We deserve better. We should demand better. We have done our part to support this organization even when they didn't exactly earn it and we have very little to show for it in return.
The question is what do we believe as fans we should do to make this change happen?